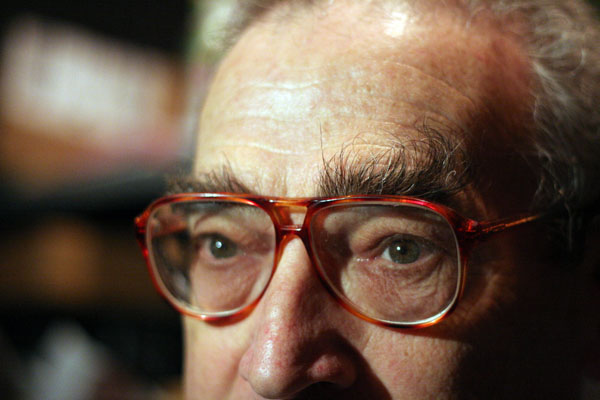 Reg Hartt is an icon in Toronto. Since the 60′s, he programs obscur films, offers spoken-word performances and inspires the artists living and gathering in his small underground cinema: The Cinforum.
Jane Jacobs remains the most important voice on cities in the world. From her first book, THE DEATH AND LIFE OF GREAT AMERICAN CITIES, to her last, WARNING: DARK AGE AHEAD, her ideas continue to stimulate. They stimulated me. I met Mrs. Jacobs in 1968 in Toronto when she and her family first came to my programs. I knew her for two years before I knew her as a writer. Naturally, I read her books. More importantly I put her ideas into practice. One of her sons told me, "My mother adored you." "And I your mother," I replied. Following this film I will speak about my friend and mentor, Jane Jacobs.—Reg Hartt.
The night will be launched by the story of the "Occupy" siege that happened in Toronto in 2011, as told by a young atcivist who lived it all.
Jane Jacobs – Urban Wisdom

When:
June 11th 2014, 21h30
Where?
The Loft Crade is a private a secret pop-up venue.
The precise location will be revealed the day of the event to people who contact me or who buy tickets.  Accessible by public transport, in Montreal.
How much?
20$ online, with the yellow PayPal button above.
Click "Don't have a PayPal account", pay with your credit card, you will receive an email confirming your one-night membership.  12 hours before the event, you'll receive another email, with the Loft Crade's address.)
Links:
Site web de Reg Hartt
Wikipedia sur Reg Hartt
Wikipedia sur Jane Jacobs